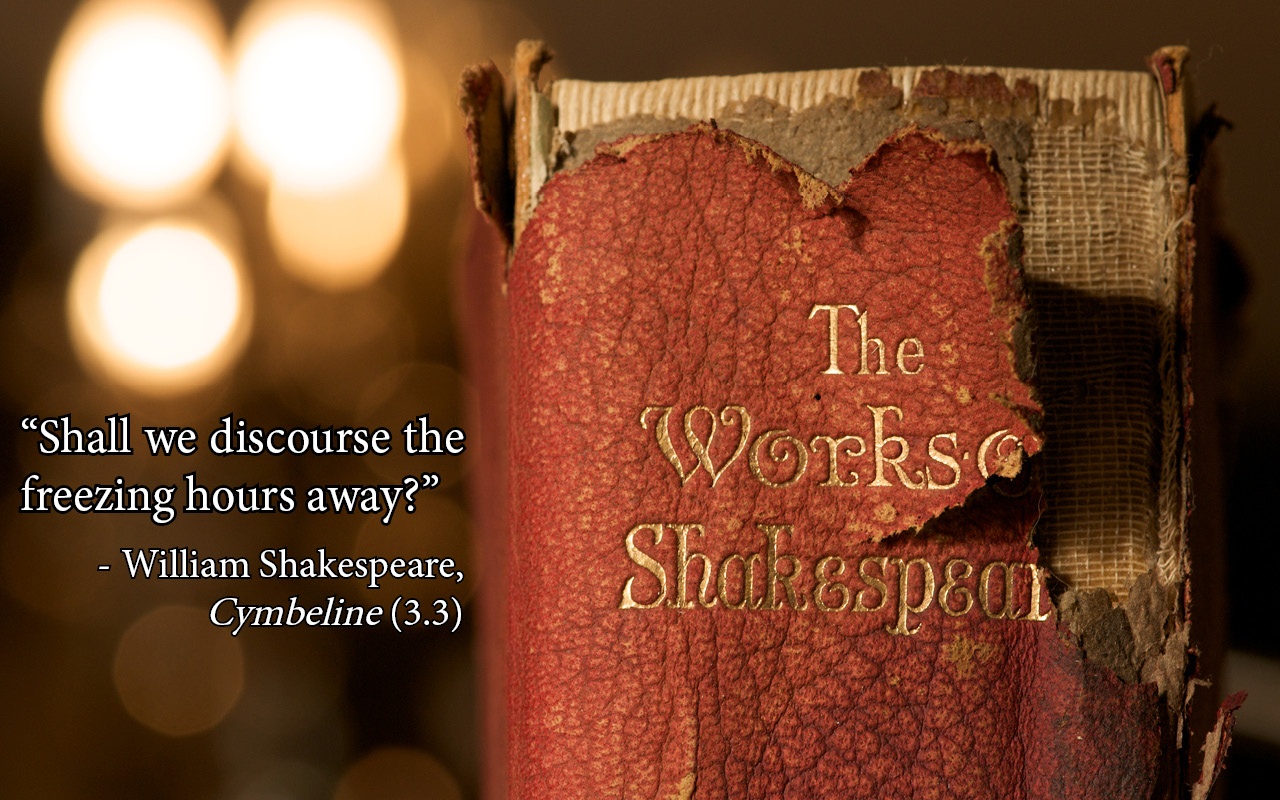 "Well, let them practise and converse…"
(Henry VI, Part I, 2.1)
| In this issue:

"Write till your ink be dry…"
(Two Gentlemen of Verona, 3.2)
| Amanda Kellock on Words With Will
We are in the throes of working on our Words With Will series, and getting ready to share some of what we've been working on with you (see details below!). As artistic director, the growth of this series as a complement to our summer Shakespeare-in-the-Park tour, might be the thing I am the most proud of.
The idea behind this series is to help develop plays by living playwrights (gasp!) that engage with or "talk back to Shakespeare" somehow – and that can mean something different to everyone. When we start the process with a writer, we don't necessarily know what the play will be or where/how it will eventually be produced. We start with a writer's burning question and the conviction that their question is worth pursuing to the fullest extent.
There is a prevalent myth about the solitary playwright working by candlelight, shut off from the world, who emerges with a play – fully intact and final. But that's not the whole truth. Bringing a play into being usually takes a whole network of support that is harder to see: from dramaturgs and workshop actors to support staff (who, among other things, make sure everyone gets paid!) Even Shakespeare had a company of actors to write for, a company he knew intimately, which surely made the writing process more immediate and tangible, and it seems clear that rewrites and edits happened often. In a way, you could say that the plays that ended up in the First Folio, were workshopped over many years! Our ultimate goal is to ensure that the plays we help develop get all the support they need to be truly ready to go into a first production – so it hopefully isn't the only production.
Part of that journey, for us, means having the play encounter an audience, long before opening night. As anyone in the theatre knows, the audience tells you so much about the play. Our original intention was to produce a staged reading series –  in a theatre (gasp!), with actors and design elements (gasp!) and a live audience (double gasp!) But obviously we had to shift, and come up with a new way to bring the plays and our audience together. We're excited about the format we've landed on, and while we look forward to someday seeing these plays come to life off the screen, we very much hope this livestream series will give you a tantalizing taste of just how fantastic these two new works are.
But, getting back to the root idea of this series. Some of you may be wondering why we feel the need to "talk back to Shakespeare" at all. Obviously, we think Shakespeare has a lot of worthwhile things to say, and that he said them in some of the most profoundly stirring ways imaginable. His turns of phrase and ways of thinking/speaking are part of the DNA of the English language. For many, his complete works are the equivalent of a secular bible. For many, Shakespeare is quite simply "universal" – so what else could there possibly be to say? But for all the brilliance of this man, he was just one man. And while he imagined a remarkable amount of experiences outside his own, he couldn't possibly tap into every kind of person, every kind of experience. For many artists (including the writers who we end up working with in this series) there is a love-hate relationship with the Bard – especially when it comes to the amount of resources that are allocated to restaging the work of Shakespeare versus those allocated to nurturing living voices from different backgrounds, identities and experiences. This series is our way of trying to balance the scales. We are not going to stop doing Shakespeare any time soon, but we want to expand the conversation – to support and celebrate the many other artists that have as much to say and whose voices need to be heard.
Of course, we're not alone; there are many other companies and artists engaging in similar work. It's an exciting time! A time of questioning and reckoning, of deep reflection and purposeful action. One that I think Shakespeare would find electrifying. Because to me, one of the greatest things about ol' Will is that – for a guy who's been dead for over 400 years – he is an outstanding conversation partner.
– Amanda

"We'll crave a parley, to confer…"
(Henry VI, Part I, 5.3) |
| Making Ready to Stream New Play Showcases
Next month (March 2, 3, 4), Repercussion invites audiences to join us for a series of live-streamed evenings as we talk back to Shakespeare. The second edition of Words With Will is set to encounter a larger public through the broadcast of a roundtable discussion, and two new play showcases. Settling in to join us will be quite simple – viewers will be able to click a link to view the livestreams on either our channel page, or our event page.
Be sure to subscribe on YouTube and follow us on Facebook to receive notifications and updates.

3 livestream events at 7pm
March 2: Writers Roundtable – with Jimmy Blais, Jeff Ho, Amy Lee Lavoie, Omari Newton, and Erin Shields
March 3: Showcase – Black Fly by Amy Lee Lavoie and Omari Newton
March 4: Showcase – Wardo by Jimmy Blais
 Also, stay tuned for our Art Auction to benefit The Caring Society – an amazing organization whose mission is to provide reconciliation-based public education, research and support to promote the safety and wellbeing of First Nations children, young people, families and Nations.

"If we compose well here…" 
(Antony and Cleopatra, 2.2) |
| Reflections on the Bard
While we're looking forward to our Words With Will events, we also acknowledge that a couple of weeks' wait can stretch to a near-eternity of boredom, especially once our intellectual curiosity's been whetted by the promise of compelling new content… With that in mind, perhaps you'd like to check out these other adaptations of Shakespeare, which are also fascinating works of art in their own right: 
Also, while you're reading, and counting down days on your calendars, be sure to stay tuned to our social media channels – we may just be sharing some behind-the-scenes peeks in the buildup to Words With Will!
As Repercussion adapts to the profoundly altered arts landscape during this time of crisis, we humbly ask that you consider becoming a monthly donor, or making a charitable contribution.
Your valued patronage enables us to keep developing new works, kickstart theatre careers, and nurture strong community connections grounded by the arts.
Thank you.