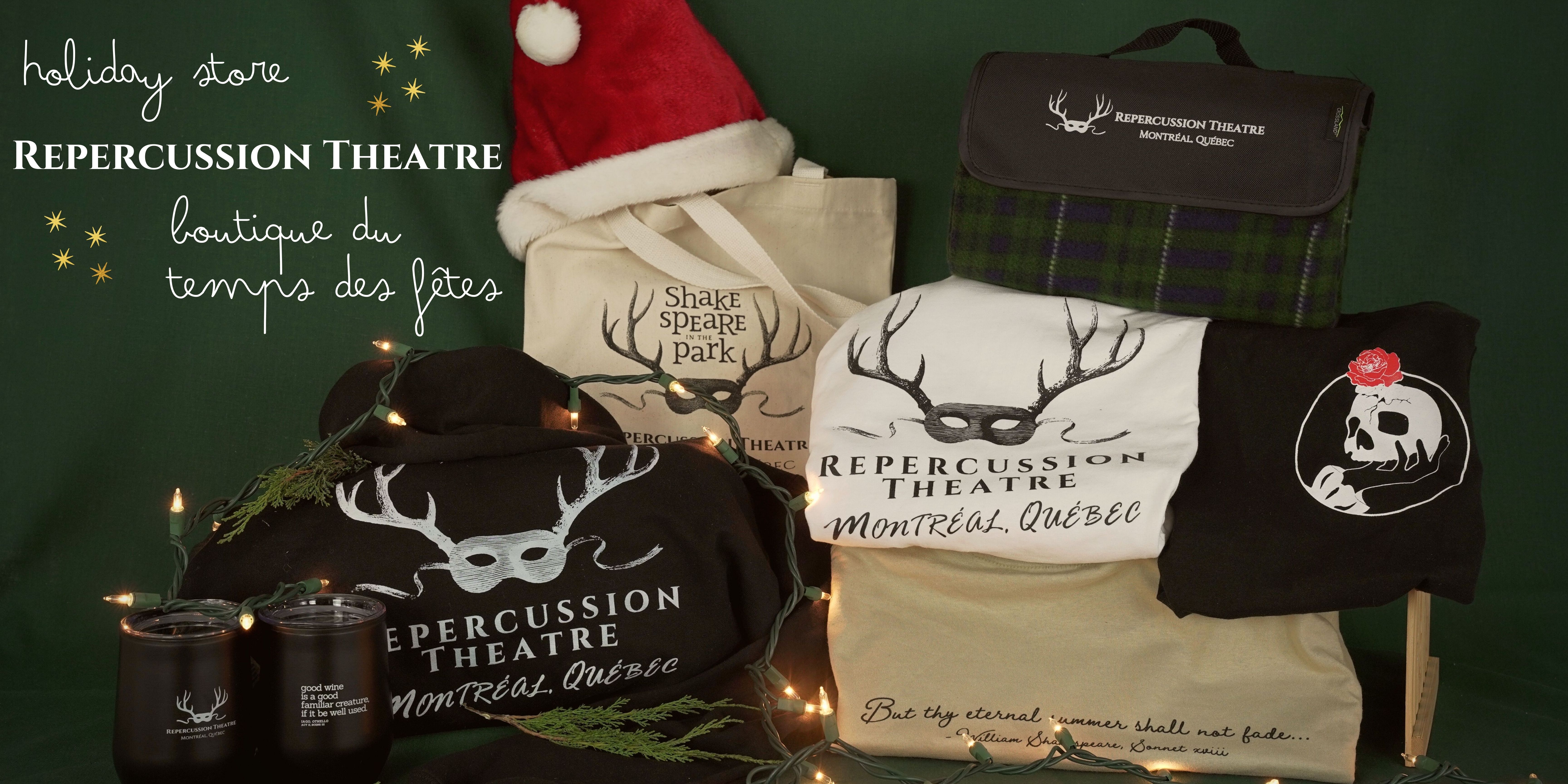 Welcome to Repercussion Theatre's online store!
Free tote bag with purchase of $100 or more!
Now until December 5. No code required.
This holiday season, give the gift of theatre! Keep your loved ones dreaming of next summer with some Shakespeare-in-the-Park merchandise or a VIP package. In line with our core value of respecting the land on which we work and being conscious of our ecological footprint, we're proud to offer carbon neutral delivery options for the Island of Montreal and Laval, as well as biodegradable packaging. We offer shipping to locations within Canada only at this time. Merchandise in good condition can be returned or exchanged within 21 days of purchase with the original receipt. For questions or comments email sales@repercussiontheatre.com. Thank you for supporting us!