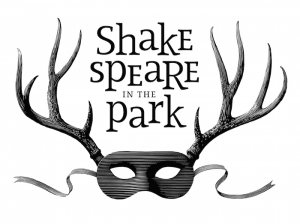 Earlier this Fall, we put the call out for playwrights to send in their proposals:
 "Repercussion Theatre is looking to commission a brand-new Canadian play that explores the connection between Shakespeare and Montréal/Canada. In collaboration with Playwrights' Workshop Montréal, our goal is to support the development of a new creation and hold a public reading of this new play in the fall of 2018, to be featured as part of Repercussion's 30th anniversary."
We received many submissions from established and emerging writers/creators, with so many exciting and creative proposals. It was very difficult to choose, and in the end we actually chose TWO projects to support – one commission, and one for a longer-term development process.
And the winnerS is… are
We are thrilled to be commissioning the outstanding Erin Shields to pursue a theatrical investigation of some of Shakespeare's women, to see what they might say if only given the chance. Erin is a Governor General Award winning playwright who now calls Montréal home, and she is eager to explore how this city's complexity and diversity will inform her investigation. Erin says: "I'm thrilled to have the opportunity to delve into Shakespeare's worlds and characters to create a new play that will speak to Montréal audiences today. Thank you to Repercussion for choosing to support me on this journey." We are so excited to see what her brilliant mind will create, and look forward to working with her on this new play.
We are also delighted to announce our commitment to working with Repercussion alumnus Jeff Ho to bring his project Whispers to life. This project, based on Jeff's own experience, will explore Shakespeare's text as a tool for teaching English to recent immigrants in Montreal. Jeff describes his own discovery of Shakespeare as part of an ESL class: "It wasn't for the sense of the lines, the analysis of Iambic Pentameter, or as a literary study of the Bard's work – it was so we could understand the musicality, rhythms and cadences embedded in the DNA of the English language. It was so we could learn to appreciate the English tongue through beauty, not just memorization…" We are so excited to work with Jeff to conduct interviews and do outreach as part of the development process for this beautiful project, and to see where it might lead.
Thank you to all the wonderful writers who sent in proposals – it was truly an inspiring collection of ideas! We were humbled by the rich abundance of talent and intelligence that presented itself.
Follow Repercussion on Twitter or Facebook for updates on these projects as they develop, and to find out about next summer's Shakespeare-in-the-Park tour (which will be announced in the new year.) And check out http://www.playwrights.ca for PWM's plethora of ongoing projects and opportunities.
---
Repercussion Theatre, best known for its annual Shakespeare-in-the-Park tour, is committed to delivering professional, classically based, visually dynamic theatre that is accessible to all, regardless of income, culture, language, age or education.
Playwrights' Workshop Montreal (PWM) is a national new play creation centre established to support the development of professional playwrights and contemporary work for the stage.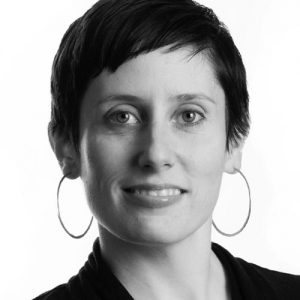 Erin Shields is a Montreal based playwright and actor. She won the 2011 Governor General's Award for her play If We Were Birds, which premiered at Tarragon Theatre where she is currently a playwright-in-residence. If We Were Birds has been widely produced and translated into French, German, Italian and Albanian. Erin is co-Artistic Director (with Andrea Donaldson) of an independent theatre company, Groundwater Productions, which recently produced Beautiful Man at The SummerWorks Festival. Erin's version of Ibsen's The Lady from the Sea was part of The Shaw Festival's 2015 season and Soliciting Temptation premiered at Tarragon in 2014. She has two plays for young audiences currently touring North America: Mistatim with Red Sky Performance and Instant with Geordie Productions. Erin's latest play, The Millennial Malcontent, will premiere at Tarragon Theatre in 2016. Erin has been nominated for numerous awards including the Susan Smith Blackburn Prize, the K.M. Hunter Award and five Dora Mavor Moore Awards.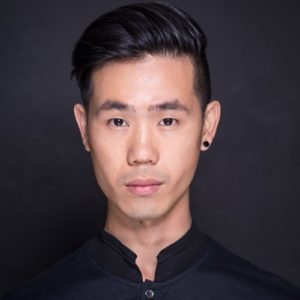 Jeff Ho is an actor, creator, educator and pianist from Hong Kong, and a graduate of the National Theatre School of Canada. As an actor, credits include:  Hana's Suitcase (Tour: Toronto/Montreal/Seattle/YPT), Beyond Body Politic (Rhubarb 2014/lemontree), Taming of the Shrew, Romeo and Juliet (Repercussion Theatre), The Ark on Fire (National Arts Centre). As a theatre maker, Jeff is developing his first piece, trace, with the support of Factory Theatre, b current theatre and the 2015 Banff Playwrights Colony. Currently, Jeff is a member of the 2016 Stratford Playwright's Retreat, the Playwright-in-Residence with Nightswimming Theatre 2016-2017, a member of the Cahoots Hot House Writers Unit and is working on a modern adaptation of Antigone for Young People's Theatre. Jeff is the Apprentice Artistic Director to Nina Lee Aquino at Factory Theatre for their 2016–2017 season.