Summer of (Digital) Sonnets
As part of our Summer of Sonnets, we recorded 14 sonnets in 14 parks. These sonnets were all (with the exception of our Bonus Track) recorded at locations across this beautiful island known colonially as Montréal, and as Tiohtià:ke in the  language of the Kanien'kehá:ka — the original caretakers of this land. 
Our goal was to bring together a performer, a location, and a sonnet, and see how they spoke to each other. We recorded 10 of Shakespeare's sonnets, and commissioned 5 new sonnets. 
Each actor chose which sonnet they recorded, and the writers — who had total freedom to write about whatever they chose– also got to pick the location where we filmed their piece.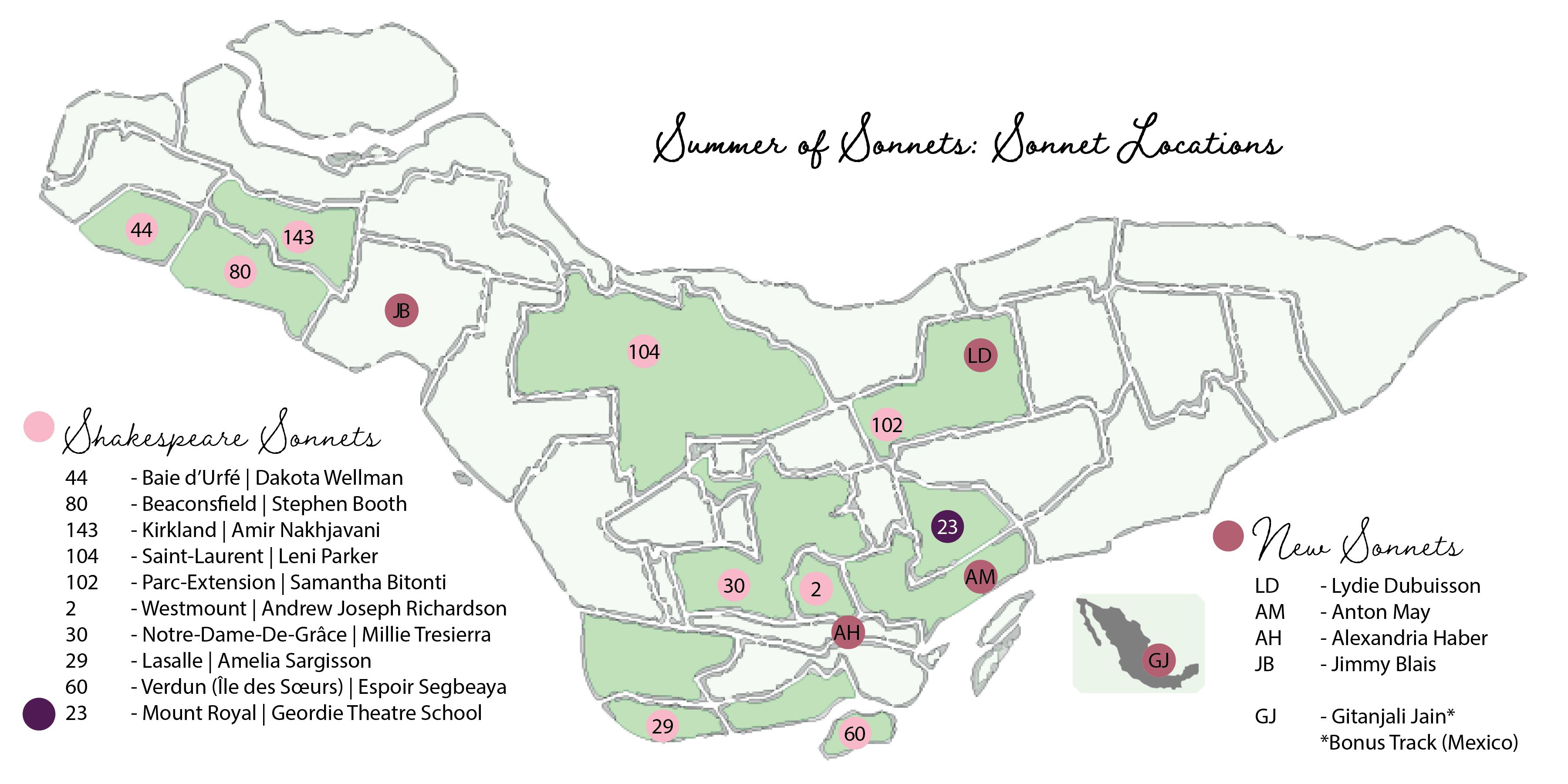 We were inspired by our friends at the New York Shakespeare Exchange, who have been recording all of Shakespeare's sonnets in various NY boroughs since 2013. Who knows, maybe eventually we'll be able to record all 154 in the 514…