Shakespeare-in-the-Park
With the support of the Canada Council for the Arts & the Conseil des arts de Montréal en tournée,
Repercussion Theatre Proudly Presents:
Shakespeare-in-the-Park 2022: All Shall Be Well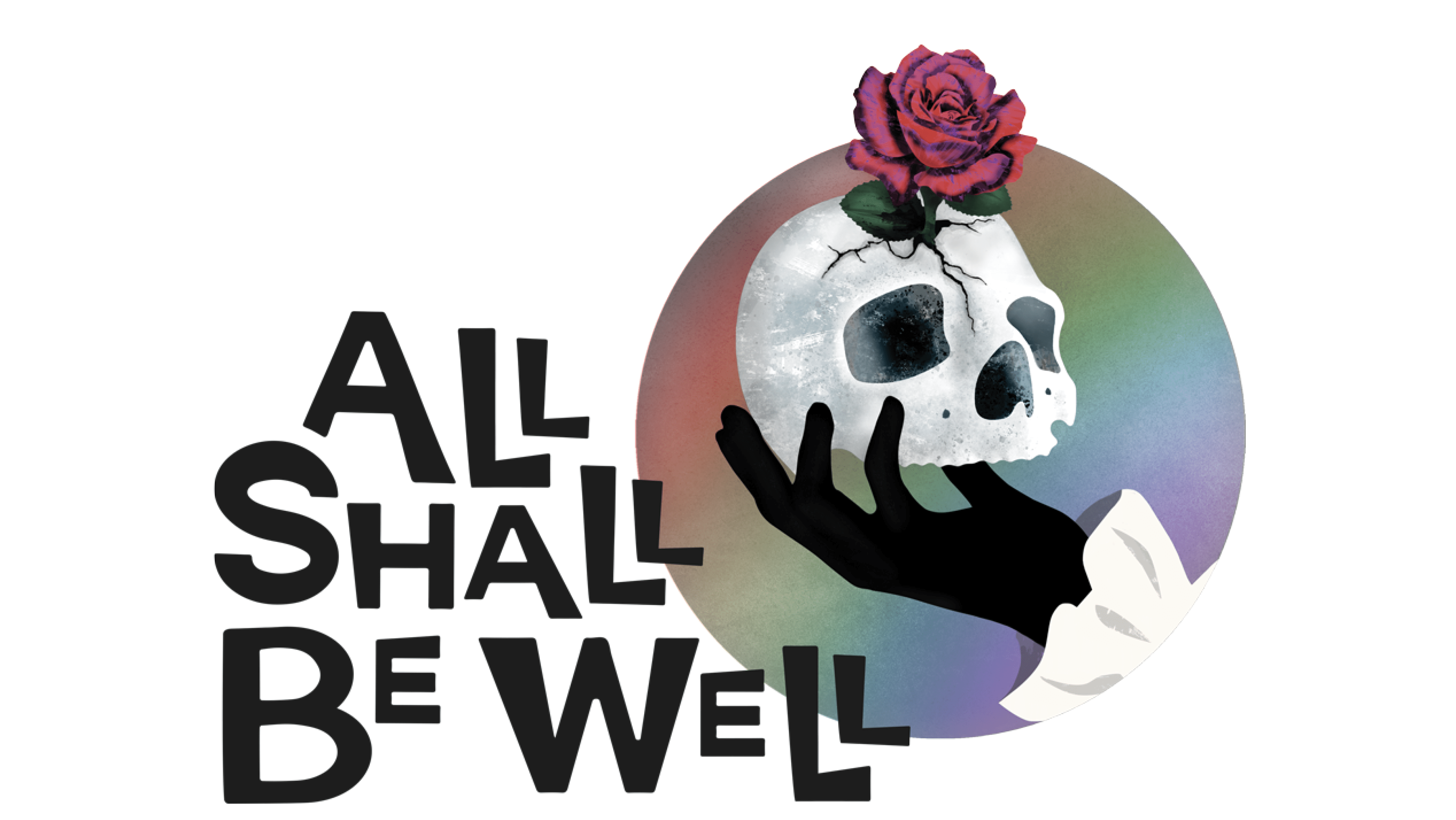 Locked down by Plague in London, Shakespeare writes King Lear… Over 400 years later, actors living through a pandemic of their own hear of this feat, and decide to perform a compilation of Shakespeare's plague-related scenes. What could possibly go wrong?
This playful show poignantly samples some of Shakespeare's most beloved plays, songs, and sonnets. The hunt begins! Let's find traces of the plague in the Bard's work, reflecting on our own lives along the way.
by Amanda Kellock, with text from William Shakespeare
Toured July 14 – August 6, 2022
Presented in English, with French and English subtitles available on our web application
Show Duration: 120 minutes (excluding intermission)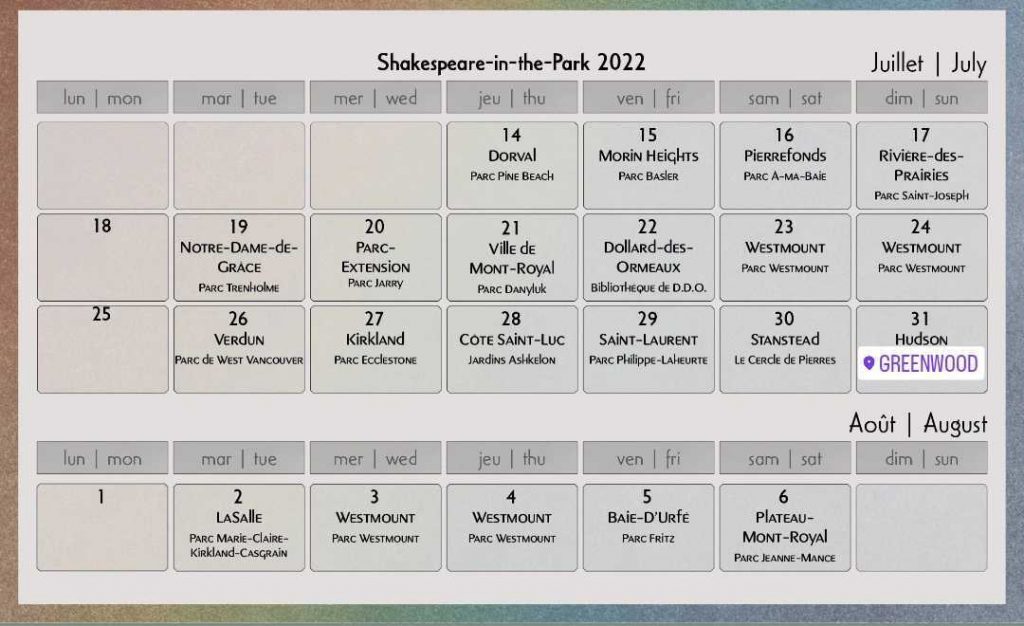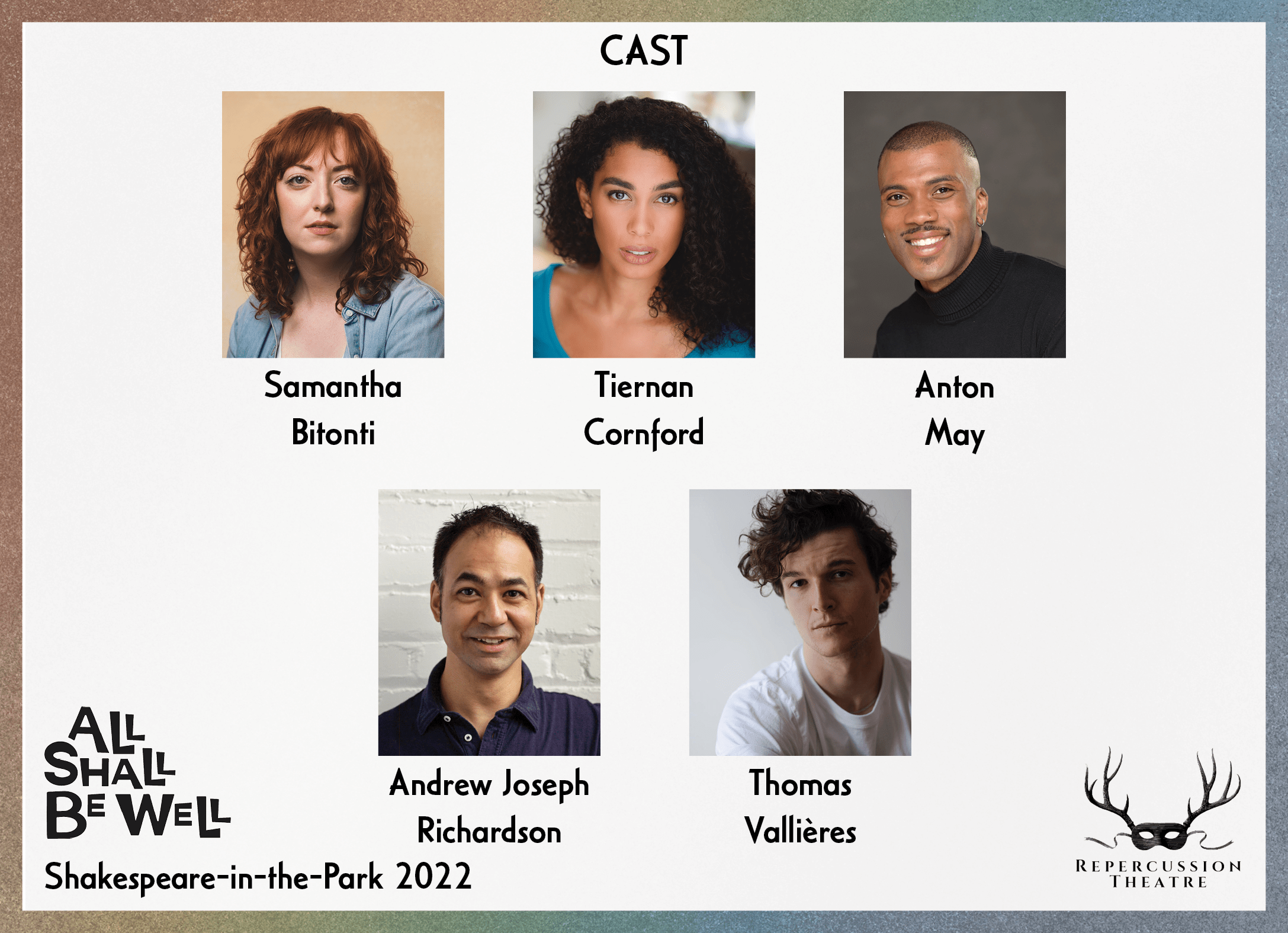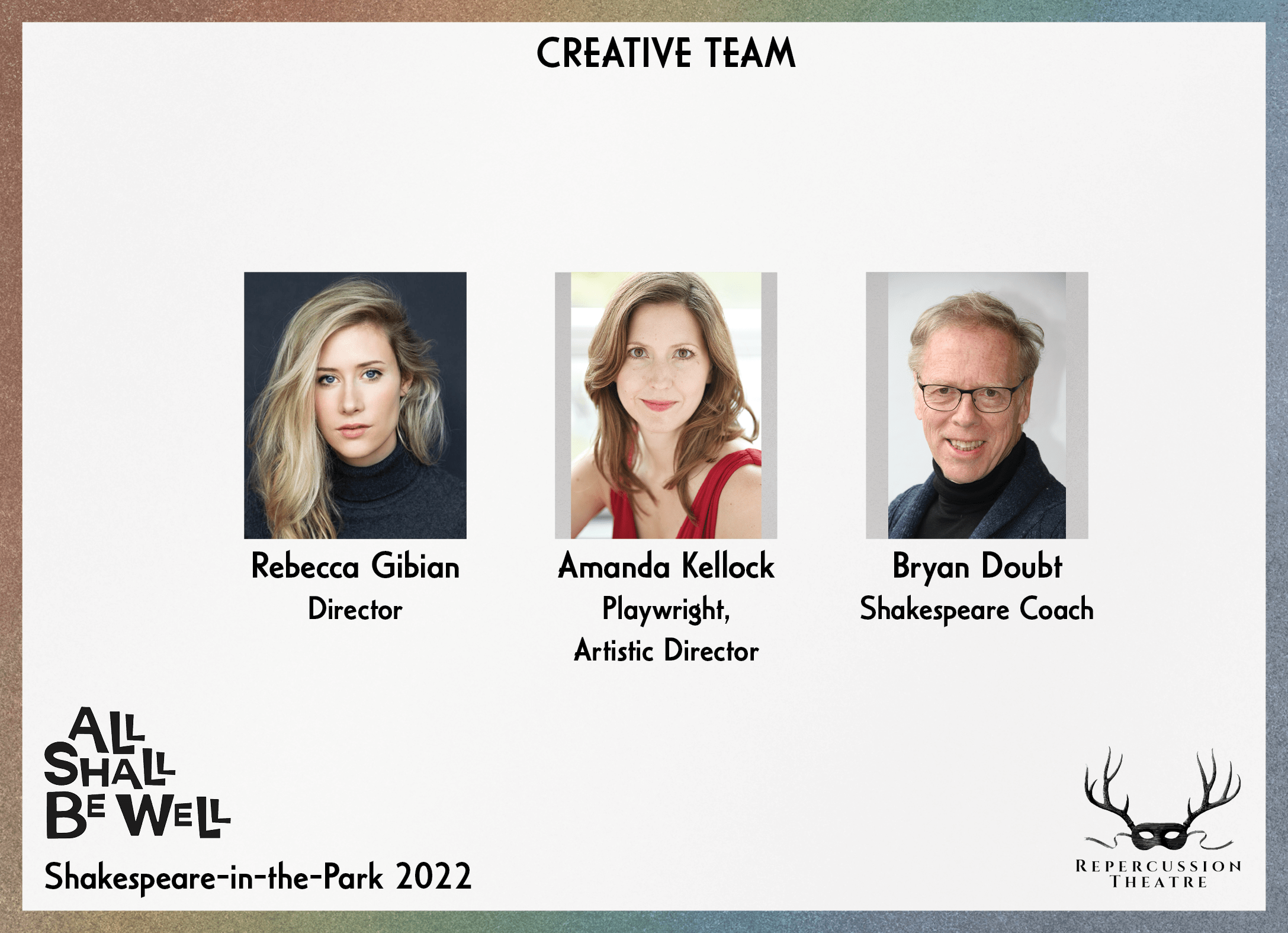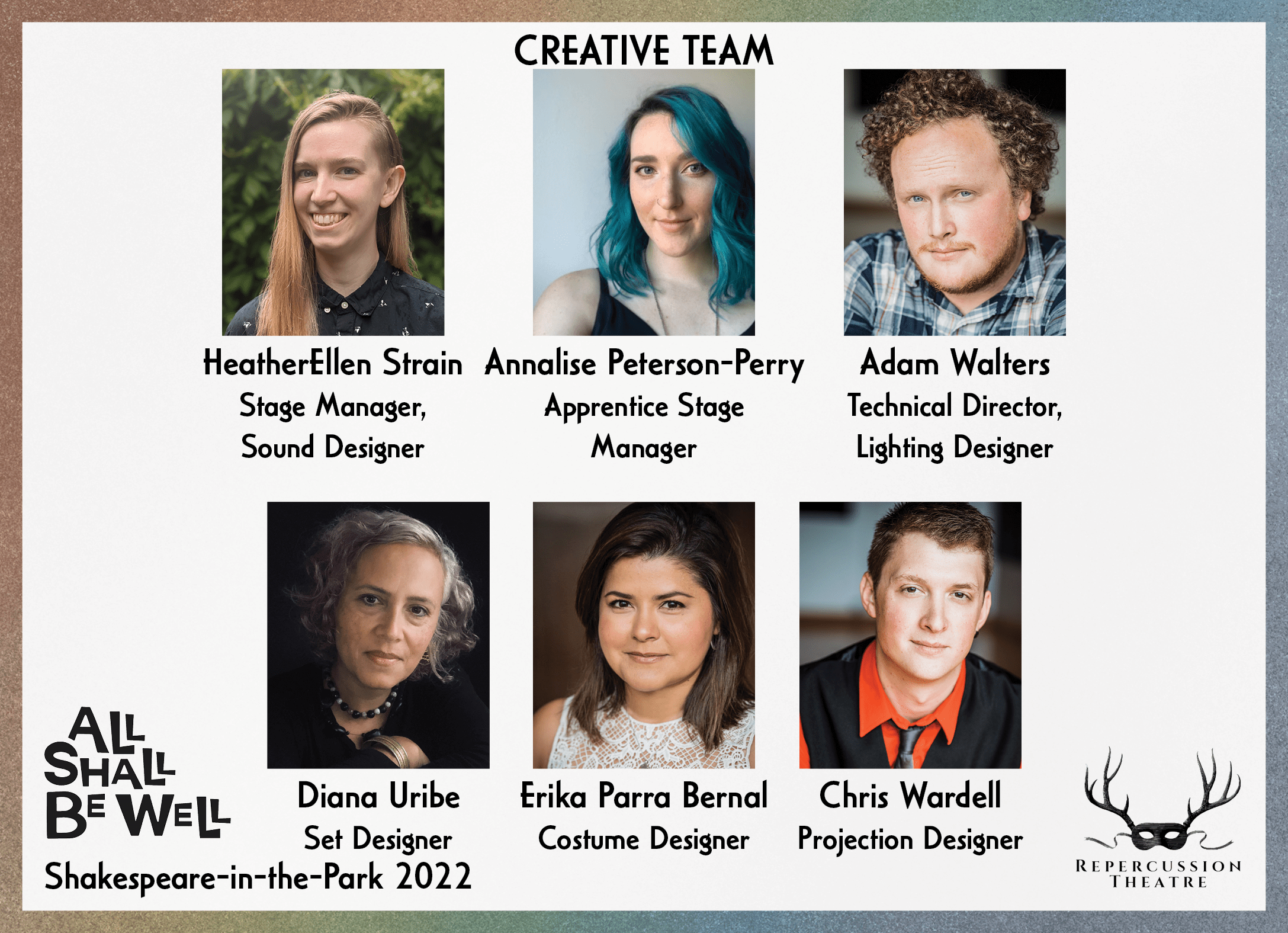 The Shakespeare-in-the-Park 2022 Team
Director
Rebecca Gibian

Cast
Samantha Bitonti
Tiernan Cornford
Anton May
Andrew Joseph Richardson
Thomas Vallières

Sound Design, Stage Manager
HeatherEllen Strain

Projection Design
Chris Wardell

Production Manager
Bryan Kling

Assistant Technical Director
Karen Hurtado

Theatre Technician
Hilary Wheeler

Lighting Technician
Evan Ellison

Repercussion General Manager
Linnea Jimison

Director of Communications
Christopher Chaban

Hospitality & Outreach Coordinator
Zoé Leroux-Blain

Playwright, Artistic Director
Amanda Kellock

Set Design
Diana Uribe

Costume Design
Erika Parra Bernal

Lighting Design, Technical Director
Adam Walters

Shakespeare Coach
Bryan Doubt

Apprentice Stage Manager
Annalise Peterson-Perry

Head of Wardrobe
Sonya Vallis

Sound Technician
Catherine Sargent

2022 – Production Intern
Maddison Schmitt

Communications Assistant
Darragh Mondoux

Concessions Assistant
Corbeau Sandoval

Event Assistant
Tessa Hill

Volunteer Coordinator
Nicolas Richard  
Shakespeare-in-the-Park 2022 Volunteers
Sophie Brat

Elias Cross

Morgan Doke

Dawn Favreau-Laurent

Kimia Gharagozloo

Marino Karl

Ilene Larose

Simon Lizotte

Tamara Lavoie

Jeremy Rambas-Mitchell

Cheryl Charron

Christine Dandurand

David Draguta

Amber Gamrat

Chloé Gingras

Christine Laurent

Emma Palermo

Anthony O'Reilly

Shea Nadine Rut

Anahita Safari Far
Media
A selection of photos from our preview performance of All Shall Be Well may be found below.