Archives de média
Measure for Measure: juillet à aôut 2019
L'attention de presse ci-dessous sont disponibles seulement par PDF ou JPEG:
Good Times: Measure for Measure July 11 to August 11, various cities in Quebec and Ontario (publié le 25 juin 2019)
Cornwall Standard Freeholder: Cornwall kicks off summer programming this week (publié le 25 juin 2019)
The Montrealer: A Walk Through Mount Royal Cemetery (publié le 25 juin 2019)
The Suburban: Repercussion's Shakespeare-in-the-Park may be coming your way (publié le 24 juillet 2019)
La production de Shakespeare-in-the-Park pour l'été 2019 a été Measure for Measure.
La production a fait une tournée du 11 juillet au 11 août 2019.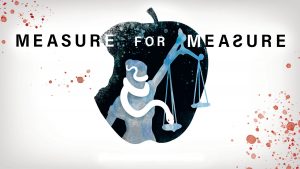 To read the Measure for Measure press release, written by publicist Barbara Ford, click here.
For Media Relations, please contact:
Barbara Ford
T: 514-342-7936
E: ygraine7@videotron.ca
Here are some photos from our most recent production:
(All photos: © Studio Baron)